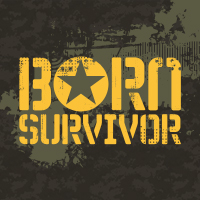 There are obstacle races, trail races and mud runs, then there's Born Survivor. Our courses and obstacles are set over the most beautifully rugged terrain in Britain and involve tough, extreme challenges based on  military training experiences by elite Royal Marine Commando's.
Chris McNamee of LT&T will be doing the daunting 10 k Challenge in the Lake District on the 9th of September 2017.
Chris is doing the challenge to raise money for the Jack K Johnstone Foundation and has set is own target of raising £500 for the charity and need's all the help he can get!
For more information on the foundation and way's of donating check out the link below.
https://www.justgiving.com/crowdfunding/christopher-mcnamee-1