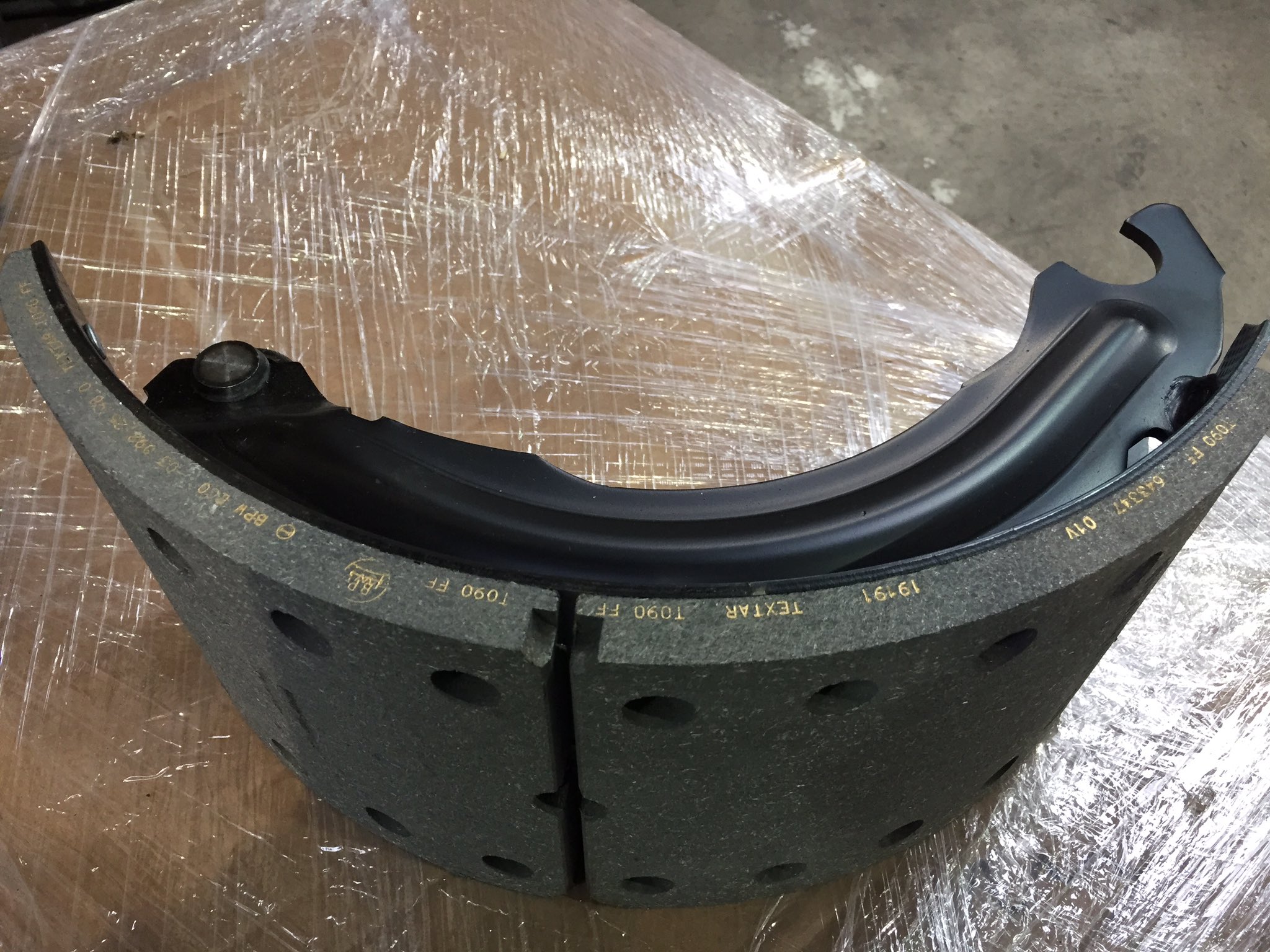 BPW have now reduced their prices on brand new shoes to fit their 420 x 180 & 300 x 200 brake !!
Why pay more for a remanufactured brake shoe when you can buy brand new c/w rollers, since BPW realised the potential for selling new shoes they have sold over 7000 through their network of distributors.
The UK has always been behind the rest of Europe in selling new shoes, as the factors & distributors have always taken the re-line option rather than the new shoe, this was mainly because of the cost of the new shoe.
The amount of heat that goes through a brake shoe while braking a 44 ton combination has to put a strain on the brake shoe and distort the shoe , even if you can't see it with the human eye, who decides if the brake shoe is fit for re-lining !!
These brake shoes are responsible for stopping 44 ton of truck & trailer !!
Don't take chances, fit the best.